Toronto International Film Festival Hits 30th Year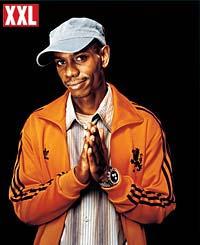 Yesterday, Piers Handling and the new guard revealed the programme for the 30th annual Toronto International Film Festival. It's the beginning of an exciting time for many of us in the city, racing around trying to get into this party or that screening. Now that the programme is known, seats quickly fill up. Many screenings sell out by way of lottery to those who buy packages well in advance.
While most of the 335 films in the programme will get a chance to enjoy the limelight, it's the 6 Gala presentations that create the most buzz here and abroad. Often these spectacular Gala films resonate with Oscar quality, so I was surprised after reading the press release yesterday, that the following main event line-up is chock fill of crazy char"actors" like action-flick superstars, a country music musician and several hip-hop artists.
The Gala's are: David J. Burke's EDISON, starring Kevin Spacey, Morgan Freeman, Justin Timberlake and LL Cool J; Stephen Frears' MRS. HENDERSON PRESENTS, a world premiere starring Judi Dench and Bob Hoskins; the world premiere of Guy Ritchie's REVOLVER, starring Ray Liotta and André Benjamin (Andre 3000); Stanley Tong's THE MYTH, a world premiere, starring Jackie Chan, Kim Hee Seon, Tony Leung Ka Fai and Mallika Sherawat; and Tommy Lee Jones' directorial debut, THE THREE BURIALS OF MELQUIADES ESTRADA, starring Jones, Dwight Yoakam, January Jones, and Julio César Cedillo; and Richard Shepard's THE MATADOR, starring Pierce Brosnan and Greg Kinnear.
I think, given these bizarre choices, that I might give the main event a miss and go for what I know will be a sure thing: DAVE CHAPPELLE'S BLOCK PARTY by Michel Gondry. Gondry's direction in music video (for artists such as Bjork and The White Stripes) is true genius. Mixed with writer/producer/comedian Chappelle and the first reunion of The Fugees since 1997, I know this one might not be Oscar material but it's got the kind of star-power that impresses me.